West End Chiropractor | Regular Visits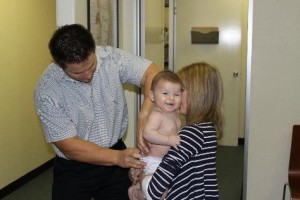 After the first and second visit, care will typically consist of spinal adjustments. These visits will require just five to ten minutes. With the groundwork laid in the first visits, we can improve the condition of your spine and nervous system.
Resembling a regular workout at the gym, each visit builds on the last. If you miss a visit you can lose the momentum necessary to make the needed changes. This is why regular visits and sticking to your chiropractic care plan will improve your health.
We recognise your time is valuable. So we do everything possible to run on time and minimise the impact on your busy life.
If think that you or a loved one is a good candidate for chiropractic care, contact West End Chiropractic & Wellness Centre to arrange a thorough examination in our practice.
---
Take the first step to better health in South Brisbane and West End.